Presenting 71 paintings and 26 drawings from prestigious international public and private collections, the exhibition focuses—for the first time and exclusively—on the development of Nicolas de Staël's work during his Provençal period, between July 1953 and June 1954.
Nicolas de Staël's Provençal period was an important turning point in the painter's life and work. Between July 1953 and June 1954, the artist drew new inspiration from Provence. His discovery of the midday Provençal sun, the exceptional beauty of the landscapes, his love affair with a woman, and the intense experience of solitude that enabled him to produce works for his future exhibition at the Paul Rosenberg Gallery in New York were all experiences that nourished his imagination and the incredible pace of his artistic work. Nicolas de Staël's international fame grew in the heart of Provence.
In Lagnes (July 1953), he attained his quest for light in his work. The landscape motifs were depicted faithfully and with greater observation of the light as it changed during the day. In August, the painter travelled to Sicily. His exploration of the landscapes, archaeological sites, and museums enabled him, when he returned to Lagnes, to begin working on a series of paintings—some of the most significant works in his career—, based on notes made in his sketchbooks at Agrigento, Ragusa, Syracuse, Catania, Taormina, and Fiesole. During this period, his interest in nude studies found complete expression in the large-scale paintings of figures and nudes that interacted with the landscapes.
In 1954, following a year of intensive work, the painter was confident that he had done his best. When he was preparing for his exhibition in New York, he wrote to Paul Rosenberg: 'What I've given you should ensure that you can hold the finest ever exhibition of my work.' The exhibition 'Nicolas de Staël in Provence' highlights the summit of Staël's pictorial work. In these works close observation resulted in highly innovative representations of nature.
Visuel bandeau : Nicolas de Staël, Agrigente (detail), 1953-54, oil on canvas, Private collection - Courtesy Lefevre Fine Art, Londres © Adagp Paris, 2018
The artistic project team
Curatorship
Gustave de Staël was born in 1954, in Paris. After studying architecture for two years, he began to practise painting and engraving, collaborating on books for bibliophiles. In 1991, he became head of the Association for the Promotion of the Arts at the Hôtel de Ville of Paris where, for fourteen years, he organised concerts and curated around thirty exhibitions in the Salle Saint-Jean. In 2005, he became head of the French Institutes in northern Morocco, Tangier, and Tétouan. At the end of his mission, he decided to divide his time between Paris and Tangier and devote himself once again to painting, alternating between watercolours outdoors, drawings, and paintings. Over the last ten years, he has also been co-publisher at the Tangier-based publishing house Khbar Bladna. He has held two exhibitions on Nicolas de Staël: an exhibition in the Salle Saint-Jean in 1994 and a retrospective at the State Hermitage Museum in 2003, on the occasion of Saint Petersburg's 300th anniversary.
Marie du Bouchet was born in 1976. She holds a master's degree in philosophy on Husserl phenomenology. After collaborating on the exhibition 'Paris sous le ciel de la peinture', organised by Gustave de Staël at the Hotel de Ville in Paris in 2000, she became a radio producer (France Culture, as of 2001) of the programme Surpris par la nuit, directed by Alain Veinstein. She has produced many documentaries on painting and the history of art. In 2003, she wrote a monograph on Nicolas de Staël, Nicolas de Staël, Une illumination sans precedent, as part of Gallimard's 'Découvertes' collection. Since 2011, she has been a member and coordinator of the Comité Nicolas de Staël.
Programmation
Appointed head of cultural programming and exhibitions for Culturespaces in 2017, Beatrice Avanzi is in charge of the Musée Jacquemart-André, the Musée Maillol and the Hôtel de Caumont-Center d'Art. As conservator of the Musée d'Orsay's painting department since 2012, she curated major exhibitions such as The Douanier Rousseau - Archaic Candour or Beyond the Stars. The mystical landscape from Monet to Kandinsky.
Agnès Wolff, head of exhibitions, Cecilia Braschi, exhibitions manager at the Hôtel de Caumont-Centre d'Art and Sophie Blanc, régisseur at Culturespaces, have also played an important role in the organization and realization of this exhibition.
Mobile and tablet app
The official application of the exhibition offers a guided tour of the exhibition with the 23 audio commentaries, reproduced in full screen definition.  
Rate: €2,99
> Available on AppStore 
> Available on Google Play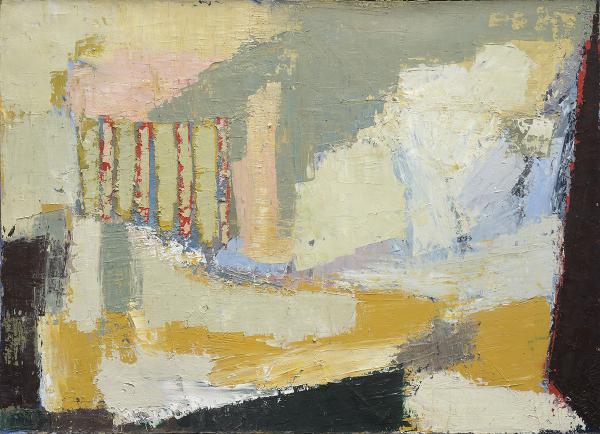 Nicolas de Staël, Paysage, Sicile, 1953, huile sur toile, 73 x 100 cm, Collection privée © Adagp, Paris, 2018, Photo : © Jean Louis Losi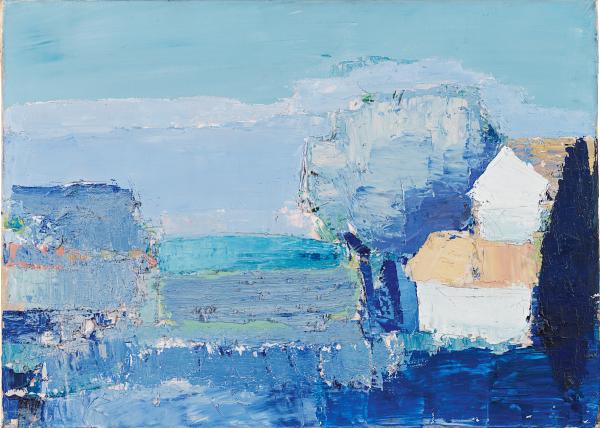 Nicolas de Staël, Paysage de Provence, 1953, huile sur toile, 33 x 46 cm, Museo Thyssen-Bornemisza, Madrid © Adagp, Paris, 2018, photo : © Museo Thyssen-Bornemisza, Madrid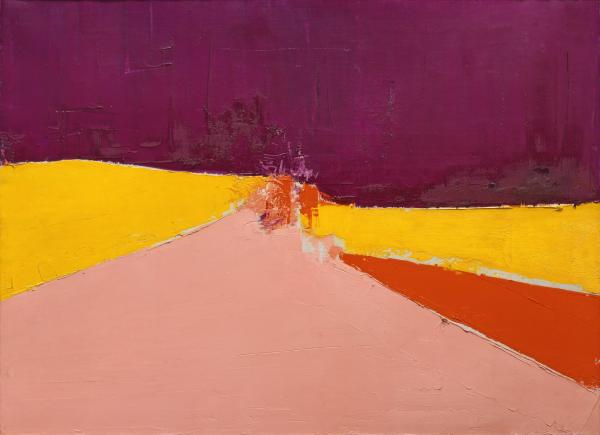 Nicolas de Staël, Agrigente, 1954, huile sur toile, 60 x 81 cm, Collection Particulière / Courtesy Applicat-Prazan, Paris © Adagp, Paris, 2018, photo : © Comité Nicolas de Staël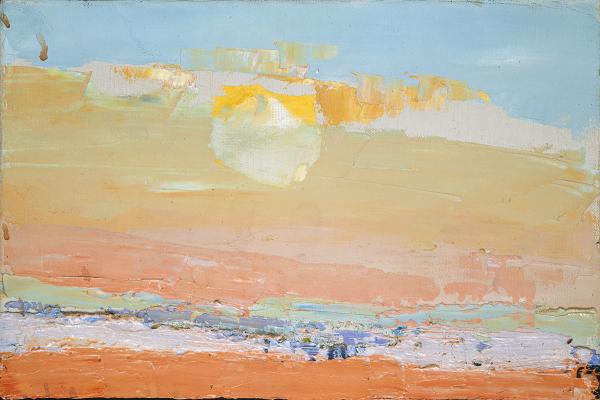 Nicolas de Staël, Ciel de Vaucluse, 1953, huile sur toile, 16 x 24 cm © Adagp, Paris, 2018, photo : © Jean Louis Losi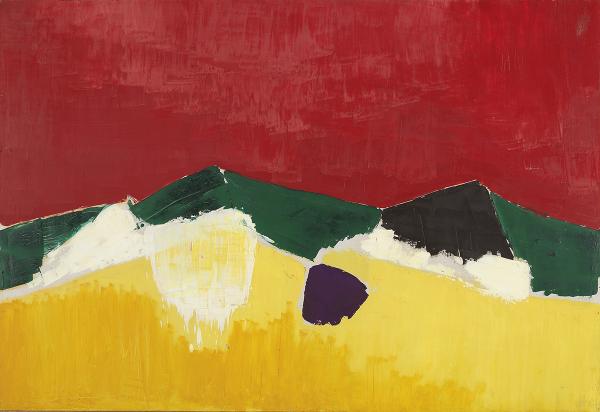 Nicolas de Staël, Paysage de Sicile, 1953, huile sur toile, 87,5 x 129,5 cm, The Fitzwilliam Museum, Cambridge © Adagp, Paris, 2018, photo : © The Fitzwilliam Musuem, Cambridge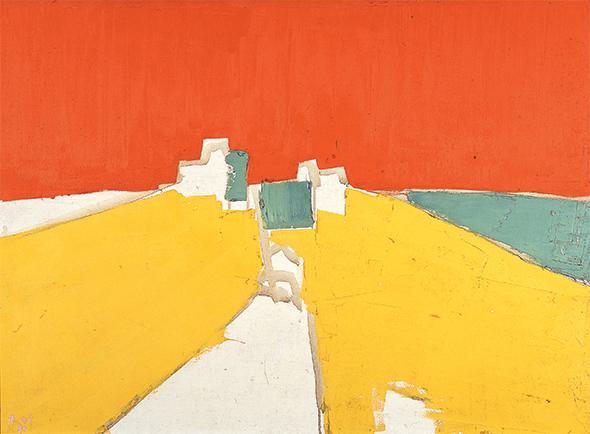 Nicolas de Staël, Agrigente (détail), 1953-54, huile sur toile, Collection particulière - Courtesy Lefevre Fine Art, Londres © Adagp Paris, 2018