80 masterpieces of Botero and Picasso!
The exhibition « Botero, dialogue avec Picasso » (« Botero: a dialogue with Picasso »), which will be held at the Hôtel de Caumont in Aix-en-Provence from 24 November 2017 to 11 March 2018, will present the Colombian master's rich oeuvre from a unique perspective, which explores his artistic affinities with Pablo Picasso. Sixty works by Botero (oils, works on paper, and sculptures) will be complemented by twenty major works by Picasso, originating from the collections in the Musée National Picasso-Paris and the Museo Picasso in Barcelona.
Despite very different origins, lives, and careers, the two great artists share common geographical and cultural points of reference. In his youth, Fernando Botero (born in 1932) took an interest in the work of Pablo Picasso (1881–1973); he admired his rich palette and the monumentality and sensuality of the forms. But Botero particularly admired Picasso's 'nonconformism' (sic). In both artists' works, the distortion of the human body and volumes corresponds to a resolutely subjective view of reality. It also reflects a radically modern approach in the history of figurative art, which is at the root of each artist's unique artistic language.
The respective careers of Botero and Picasso are characterised by a fundamental questioning of painting and art. At the Hôtel de Caumont, the exhibition 'Botero, dialogue avec Picasso' ('Botero: a dialogue with Picasso') provides an overview of the themes they tackled in their work, as visitors move from one room to the next :
- Portraits and self-portraits,
- The influences of the masters who preceded them in the history of art,
- Still lifes,
- Nudes,
- Representations of major historical and political events,
- Bullfighting,
- The world of the circus,
- Music and dance.
Among the major works are Botero's diptych After Piero della Francesca (1998), the monumental Pear (1976), Pierrot (2007), and La Fornarina, After Raphael (2008); and also The Acrobat (1930), The Village Dance (1922), and Massacre in Korea (1951) by Pablo Picasso, and his interpretation of Velázquez's Las Meninas (1957).
In addition to the paintings, the exhibition will present several sculptures by Botero, including his imposing Horse (1999), and twenty drawings by the two artists. A medium that was widely used by the two artists, the drawings will enable visitors to discover a less well-known aspect of Botero's oeuvre and a more personal side of his artistic work.
« You cannot finish something if you do not begin. You have to finish something you have started, and take risks. In that regard, there is no better example than Picasso. » Botero
---------------------------
Conçue et réalisée par Culturespaces, avec le commissariat de Cecilia Braschi et le soutien exceptionnel du Musée national Picasso-Paris. Cette exposition fait partie du projet Picasso-Méditerranée.
With the support of Société Marseillaise de Crédit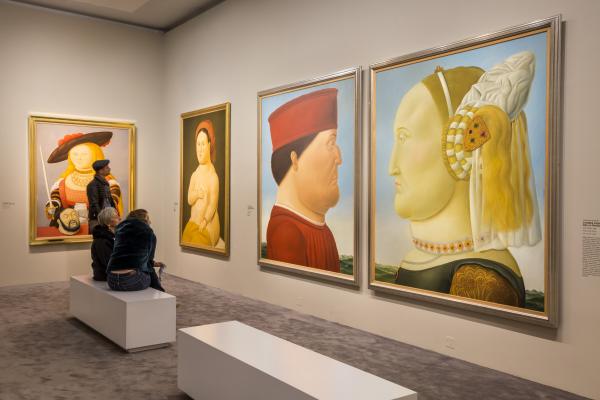 © Culturespaces / S. Lloyd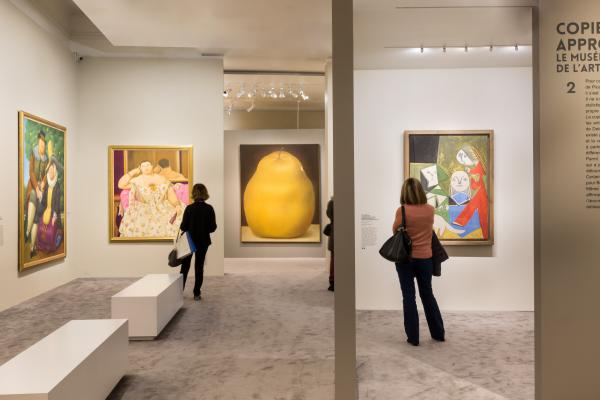 © Culturespaces / S. Lloyd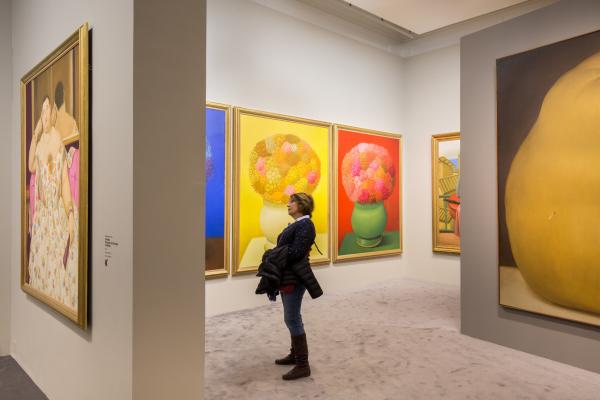 © Culturespaces / S. Lloyd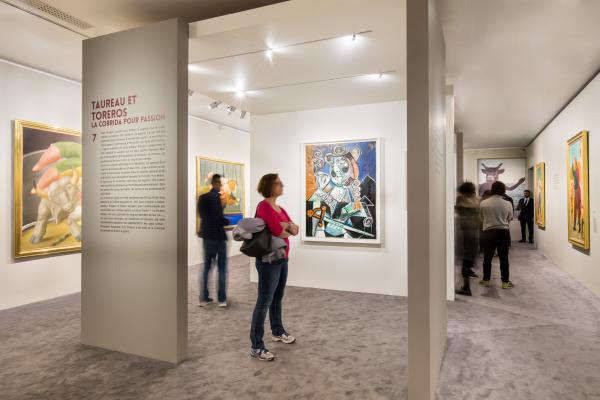 © Culturespaces / S. Lloyd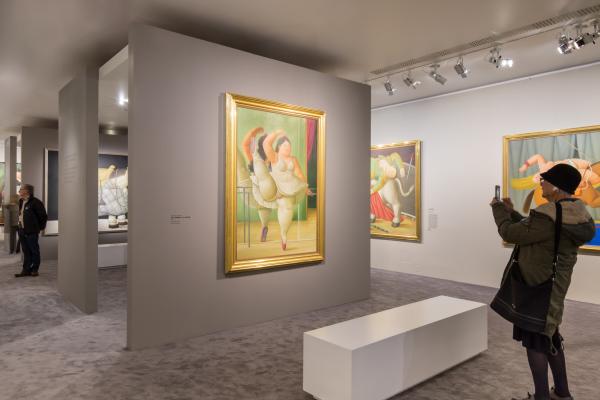 © Culturespaces / S. Lloyd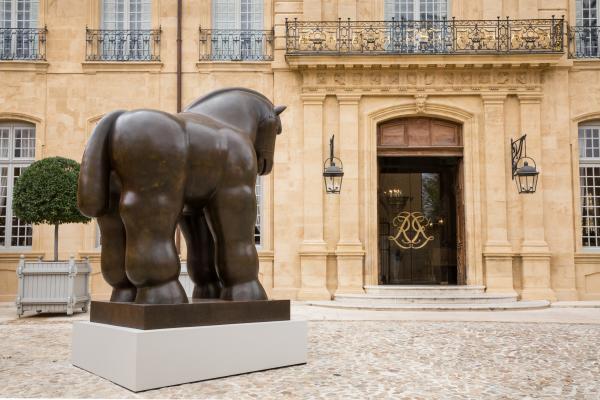 © Culturespaces / S. Lloyd